DATE:

AUTHOR:

The Compute Software team
DATE:
AUTHOR: The Compute Software team
The Integration section allows you to set up your cloud provider and data provider accounts. We have combined everything into one landing page for a cleaner experience and transparency into all integrated accounts.
Integrations Section
If you navigate to the Integrations section in Settings, you will see each provider supported as well as the number of integrations created.
When you click on a table row, you will navigate to the Integration provider page where you will see all of the accounts set up for that provider.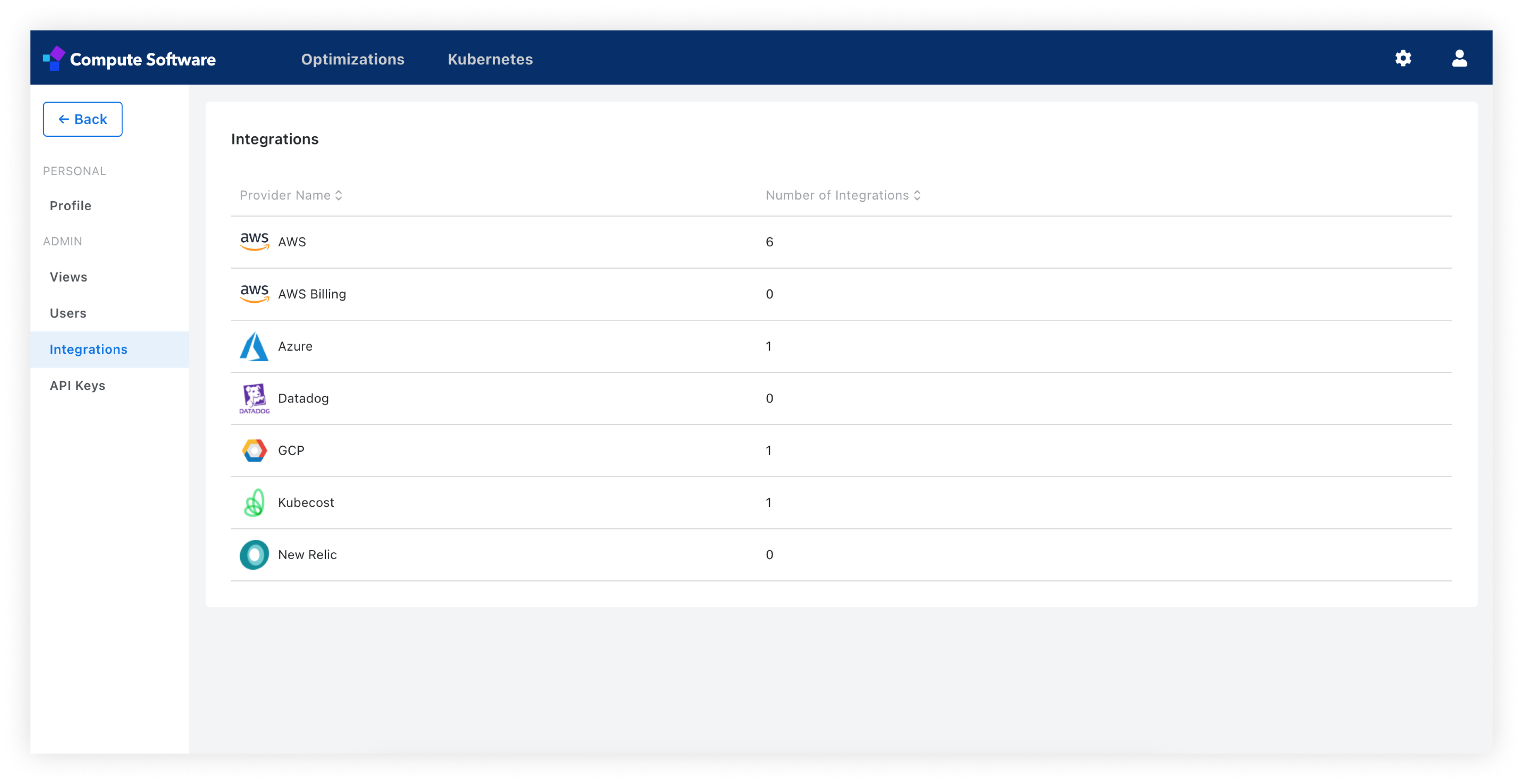 Integration Provider Page
Each integration provider may have custom elements and configuration details. If you click on the Add New Integration button, a modal will open with the inputs required to create the specific integration. For more details on a specific integration and to edit applicable fields, you can click on an integration name from the table below to go to the Edit Integration Page.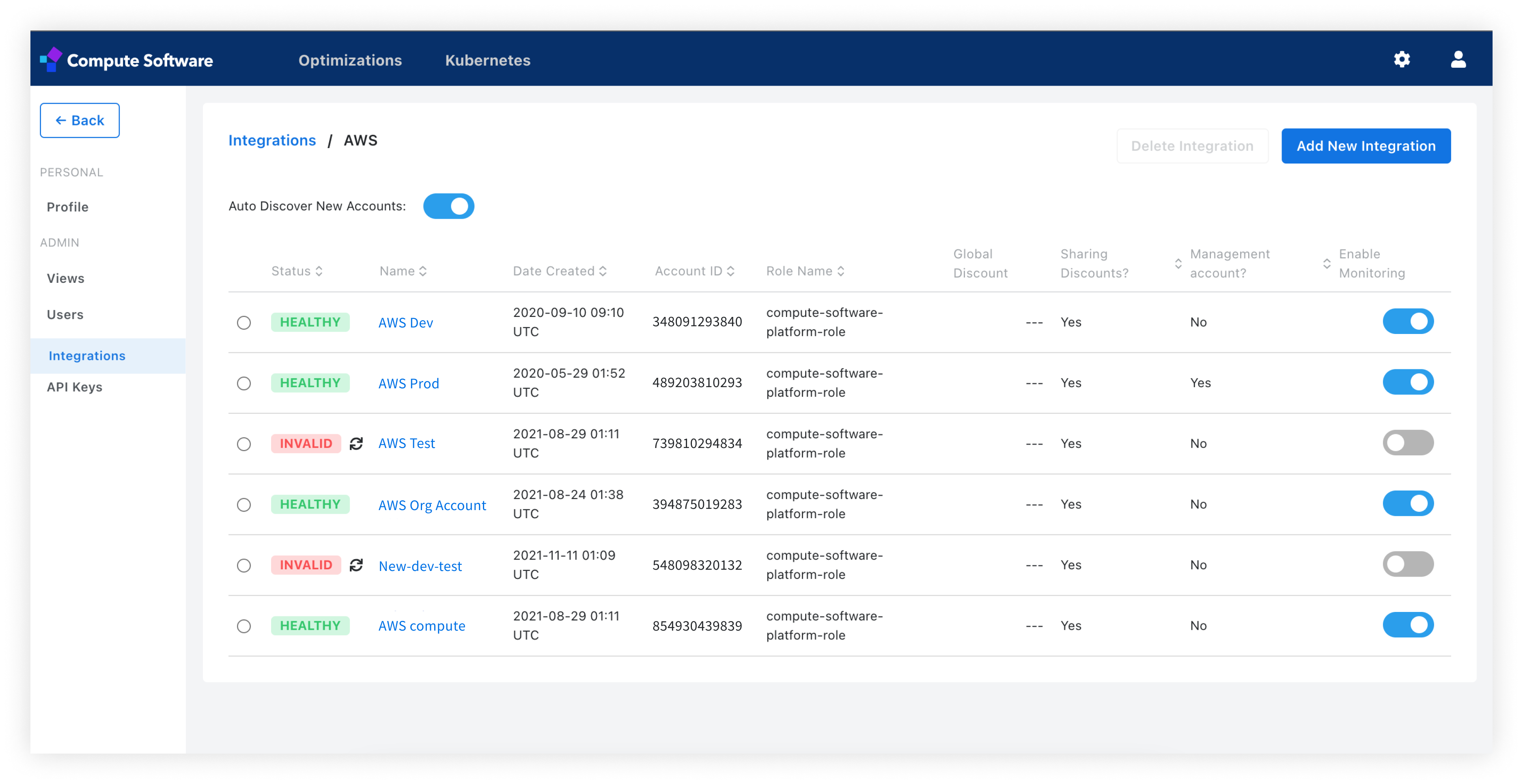 Edit Integration Page
The Edit Integration Page shows information about a particular account. You may edit any of the integration fields that are applicable underneath the read-only information.