DATE:

AUTHOR:

The Compute Software team
AWS EBS Volume Type Change
DATE:
AUTHOR: The Compute Software team
EBS is one of the most widely used AWS services and every EC2 instance launches a gp2 EBS volume by default. AWS gp3 volumes provide up to a 20% lower price-point per GB than gp2 and decouple storage capacity from throughput. Compute Software now supports recommendations to switch from gp2 to gp3.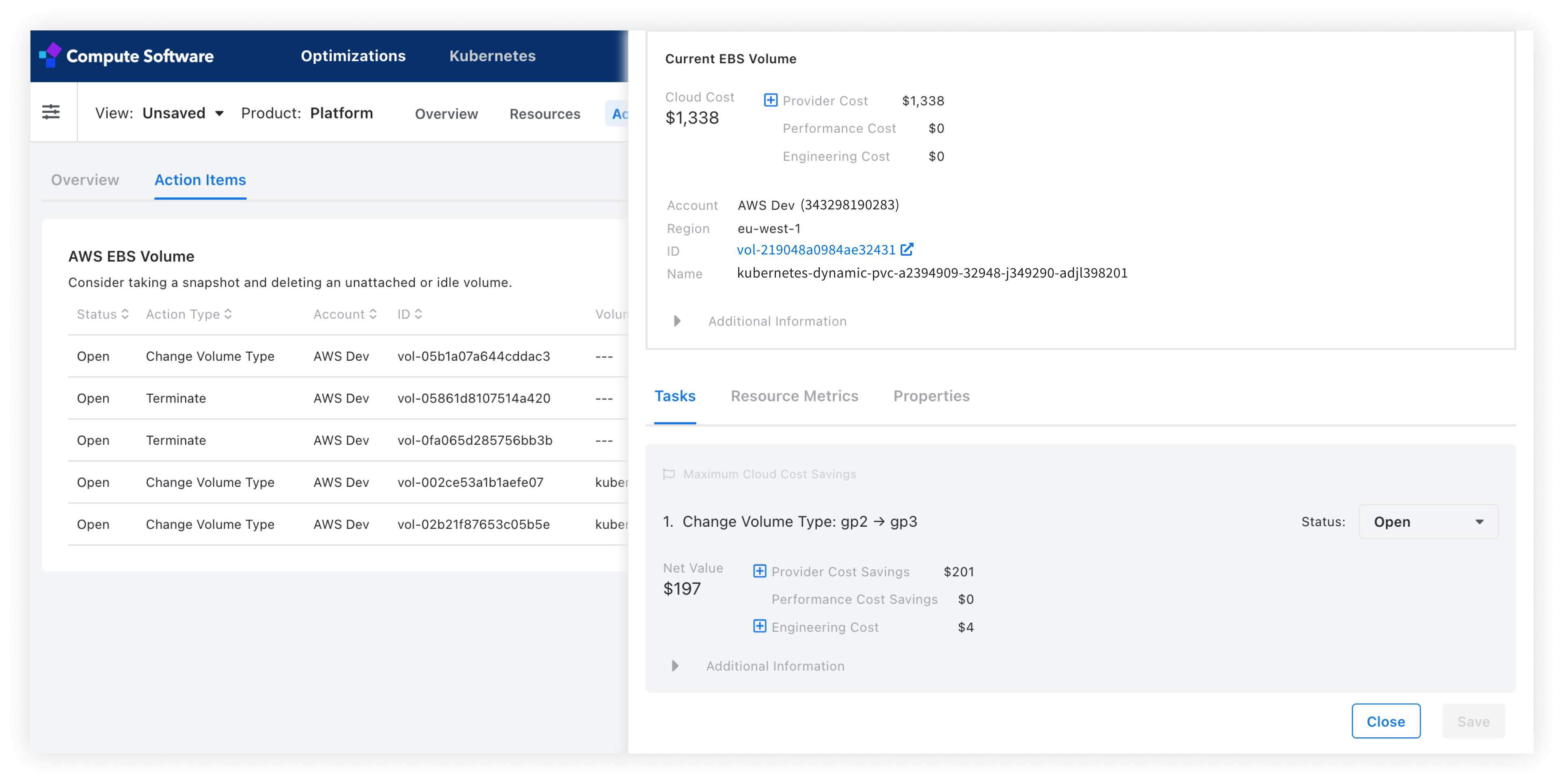 For more information, compare price differences below. Contact us at support@computesoftware.com with any questions.