DATE:

AUTHOR:

The Compute Software team
DATE:
AUTHOR: The Compute Software team
We have combined the Monitored Accounts section with the Integrations section for easy management of integrations in one location.
This section continues to allow you to:
Add new cloud provider and data integrations to the platform

Include your organization or enterprise-wide global discount

Enable or disable your organization and account level discount sharing settings

Enable or disable monitoring of the resources in your accounts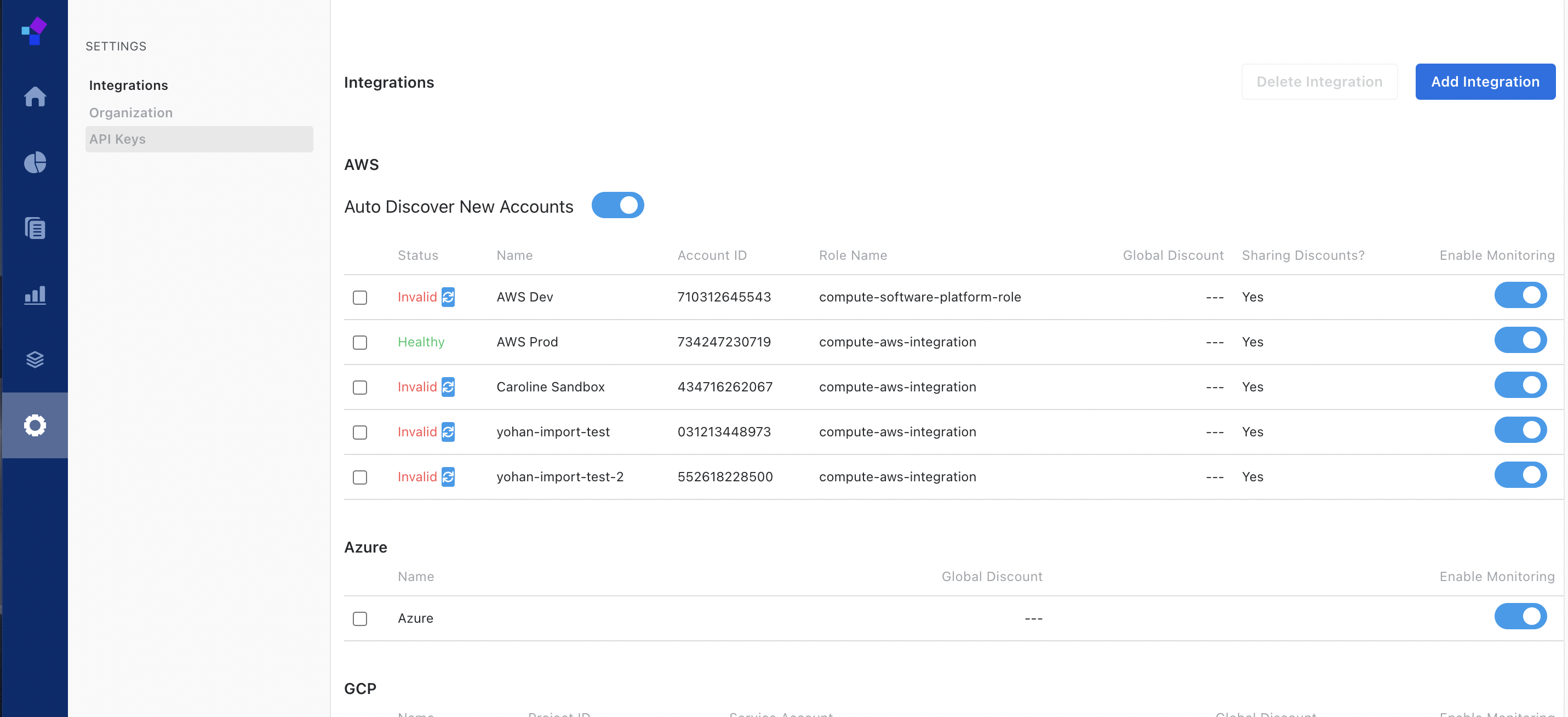 For customers of AWS, you can now enable the "Auto Discover New Accounts" toggle to ensure that your organization's newly added AWS accounts are auto-discovered by the platform.
To ensure permissions are correctly made so that the status of an integration with your AWS account(s) is Healthy, make sure to add the Compute Software CloudFormation template to your accounts or add the role created from the Compute Software Terraform module.
To update the status of your integration when it is Invalid, click on the Invalid icon to re-validate your integration.
For any questions or support, email us at support@computesoftware.com.